The second edition of Glocal Camp was held in the city of Valencia in November 2016. This second meeting was much more complex since it was part of a larger event, Civic Factory Fest, promoted and coordinated by the Valencia local circle.
WHAT: 2nd Edition of Glocal Camp

WHERE: Valencia, Spain

WHEN: November 2016

WHO: 40 people, 10 nationalities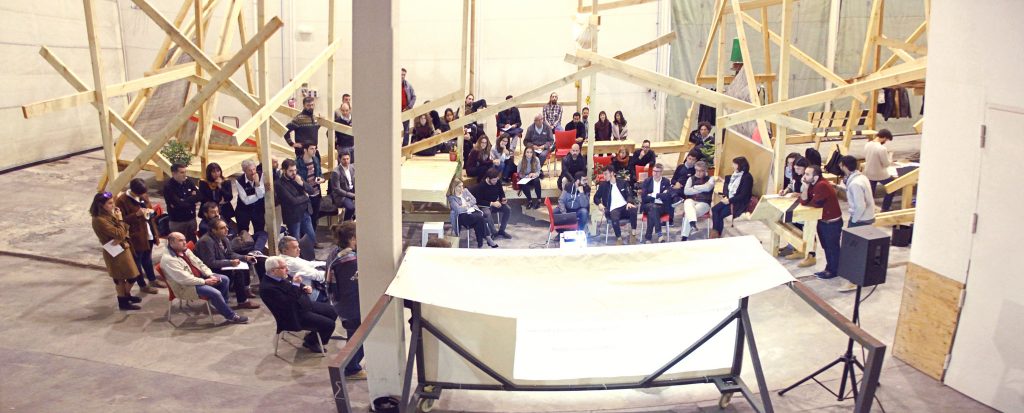 The Civic Factory Fest was the first prototype of the Civic Factory, a space for the collective creation of the city through processes of civic innovation, collective intelligence and collaborative work.
The agents informing the urban space and city making were defined as follows: public administration, private entities, social stakeholders, universities and the citizens.
For a month different spaces were activated with debates, open workshops, mappings and diverse activities. These were developed and made available to all the agents in order to generate synergies among them within frameworks of peer relationships.
These new frameworks represent different ways of city making and allow new relationships and possibilities, addressing issues such as shared city, social development, emerging citizenships, civic economy, culture, creativity and ecological transition.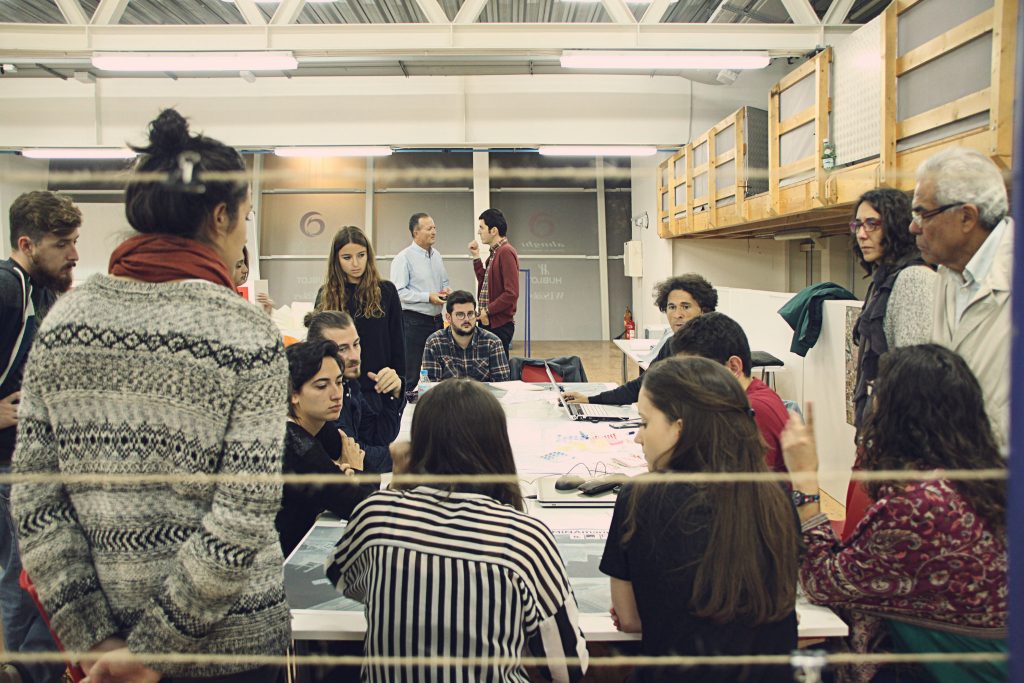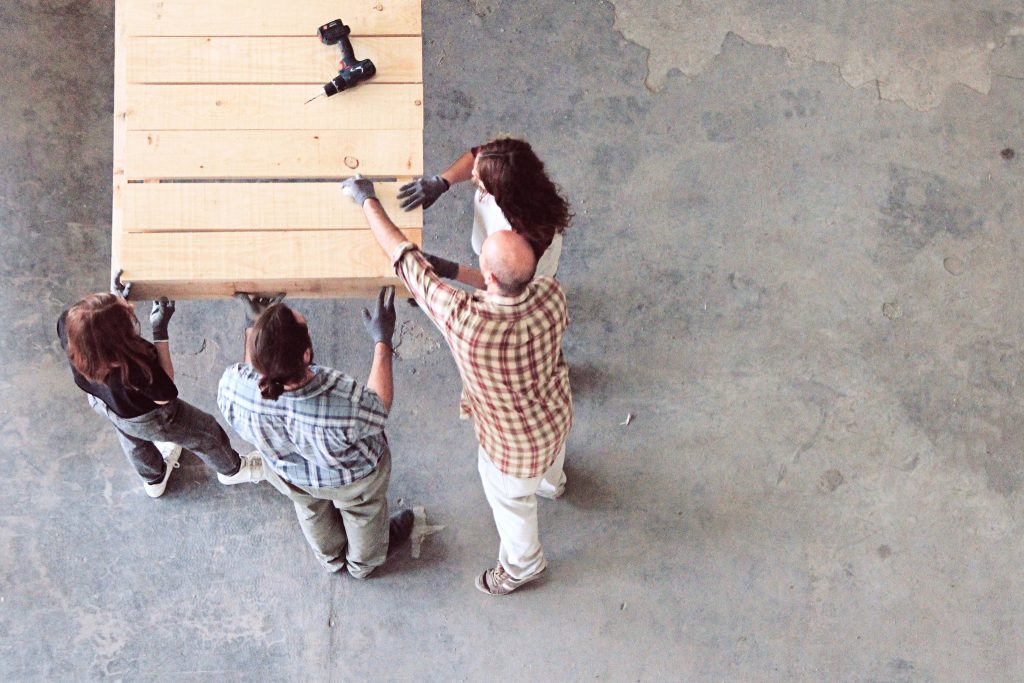 The space in which both the festival and the Glocal Camp took place was the Alinghi building. The hangars were reactivated for this purpose, that until then had been vacant. Light and detachable pieces of furniture were co-designed, which in turn configured different spaces for reflection (agora), production (workshops), co-learning (school) and finally for diffusion (gallery).
The Alinghi building, which had been unused for a decade, reopened its doors to be reactivated by the Glocal Camp and Civic Factory Fest.
As part of the programming of the Civic Factory Fest and during the third week of the event, the Glocal Camp meeting was held.
The internal workshops during the Glocal Camp were mainly focused on internal and external communication, as well as the general governance of the network and specific projects. We understood that the network was becoming more complex over time and it was essential to facilitate its growth and development.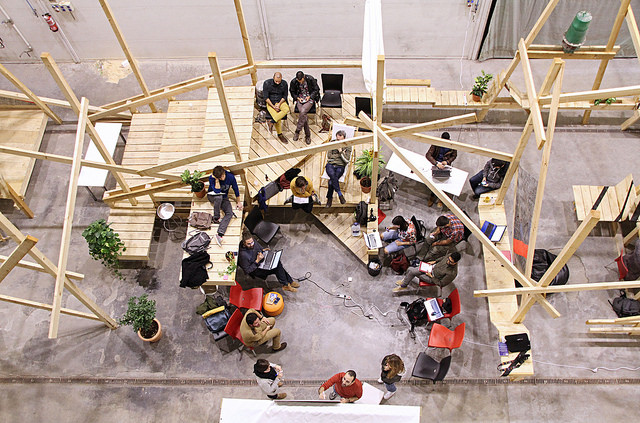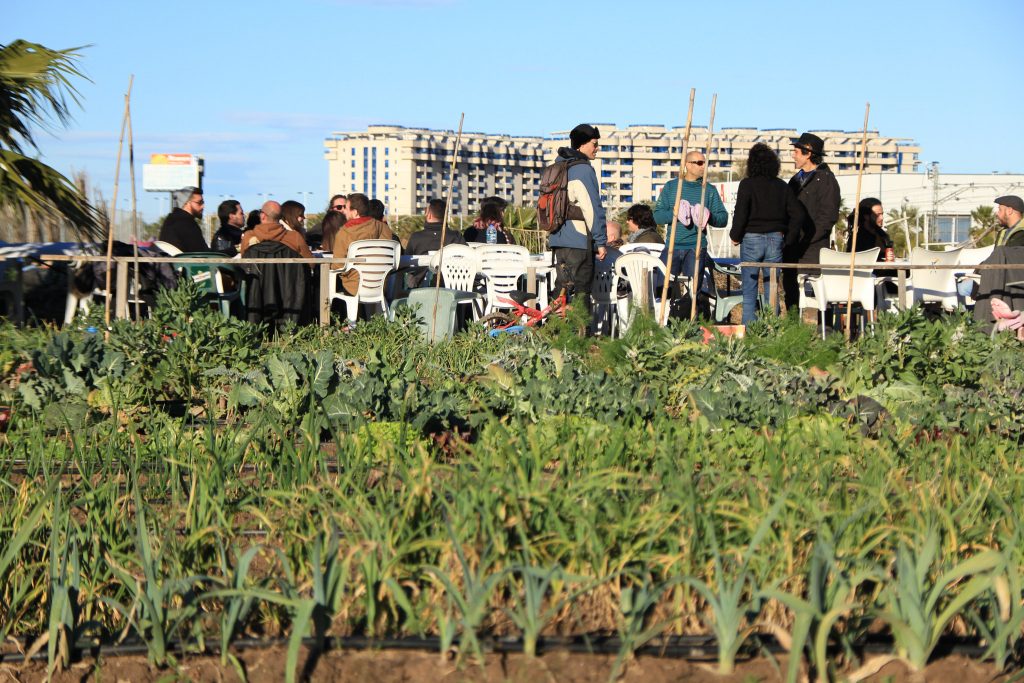 Dozens of members of the CivicWise network participated and actively collaborated in the development of the Civic Factory Fest event, generating new applications of global knowledge in local contexts and territories.
The results of this Glocal Camp allowed us to test the "glocal" impact of the network, building an event with local impact directly linked to the territory from the implication and enforcement of a global knowledge network.
The Civic Factory project continues to grow today through the local circle of Valencia. Coming over the challenges during the event, this edition of Glocal Camp made visible the power of CivicWise network in supporting local circles and the territory it operates in.
——–
Other editions